Process of Producing Standard Spring (compression spring)
There are 3 important points in order to make a better spring; 1. To design properly, 2. To choose the best material, 3. To produce correctly and accurately.Here is an example of compression spring produced in cold work, which means it is produced in normal temperature. As for production processes, there is no fixed process. The process may be changed or the order of the process may be replaced because of usage of spring, quality requirement, and production facilities, etc.
01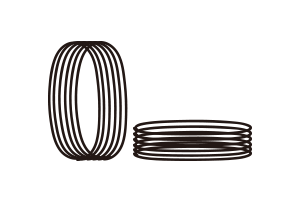 Materials
For spring steel wire, there are piano wire, hard steel wire, and stainless steel wire for spring, which are called cold work wire, and also heat treatment wire like oil tempered wire for spring, etc. All is standardized by JIS. Generally, material is continuously coiled.
02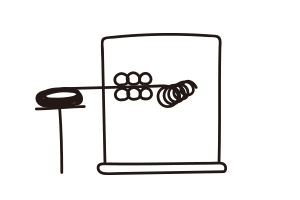 Coiling
There are some types of coiling machines such as cam control type, NC control type, lathe control type, etc. Material is fabricated in coil by these machines.
03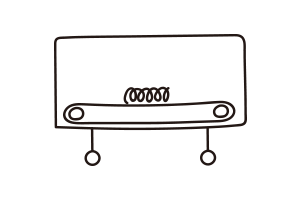 Heat Treatment
Purpose of heat treatment is to ensure optimal spring characteristics. The way of heat treatment depends on the spring material. Low temperature annealing is for small spring (cold forming spring). Heat treatment equipment has conveyer belt furnace and chamber furnace classified by the structure.
04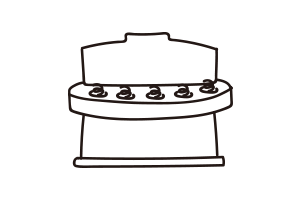 End Grinding
This treatment, grinding both ends of a spring, is carried out for the purpose of getting the perpendicular and preventing eccentricity of load and buckling, etc. Generally, there is no big problem on accuracy without ground if its wire diameter is less than 1mm.
05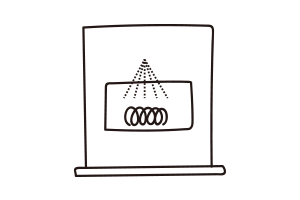 Shot Peening
The treatment is carried out in advance of setting after fabrication for the purpose of improvement in fatigue strength of the spring which receives load repeatedly like valve springs, and is a process which strikes small metal balls on the surface of spring.
06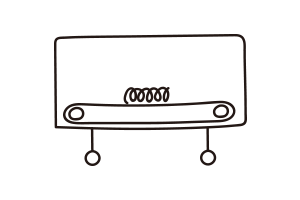 Second Heat Treatment
Since shot peening is a kind of cold work, and spring is in the state of being easy to get permanent set in fatigue, low temperature annealing is carried out.
07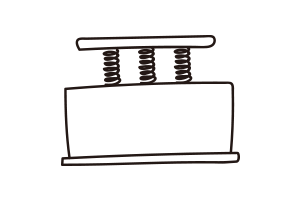 Setting
It is the treatment for spring whose spring permanent set in fatigue becomes a problem in usage.
08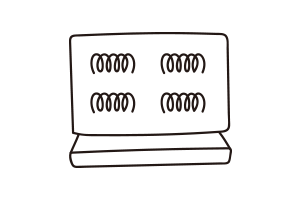 Anti-Corrosion Treatment
For preventing corrosion, there are various kinds of plating, anti-corrosion oil, coat, and conversion treatment besides using corrosion-resistant materials such as stainless steel wire. Antirust oil and electro galvanization are common for small spring.
09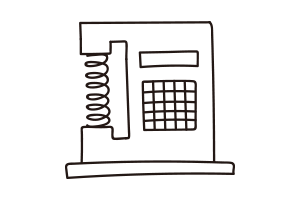 Completion Inspection
Besides measuring dimensions, load characteristic is inspected by load measuring device.