Custom Springs (Special Order Springs)
Spiral spring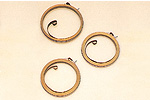 A type of spring that coiled plate material with rectangular cross sections. It has the advantage of storing energy in a small space.
It is used for cord reels of electrical equipment.
Long type spring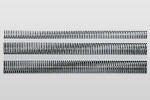 A long coiled type of spring whose purpose is for protective tubes, chutes, water pipes. It can be coiled from about 1m to 15m.
Micro spring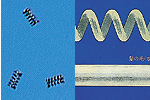 We have standard products such as 0.02mm wire diameter, 0.1mm external diameter, etc. Micro springs are used for medical machines and precision components. Special orders are acceptable.